I thought my childhood NES was destroyed in Hurricane Rita in 2006. My parents live along the Texas coast & while their house survived with little damage, their climate control storage unit had several feet of surge water/mud in it. I had my original NES tucked away in said storage unit unfortunately.
My mom regretfully informed me several boxes of my childhood toys were destroyed. She Also assumed "the Nintendo" was with it. Boxes were full of saltwater, debris, & mud. They lost family heirlooms & wedding photos so I left it at that...
Fast forward to this morning, 8.5 years later. My parents are moving & packing and I received this picture message:
"Look what I found"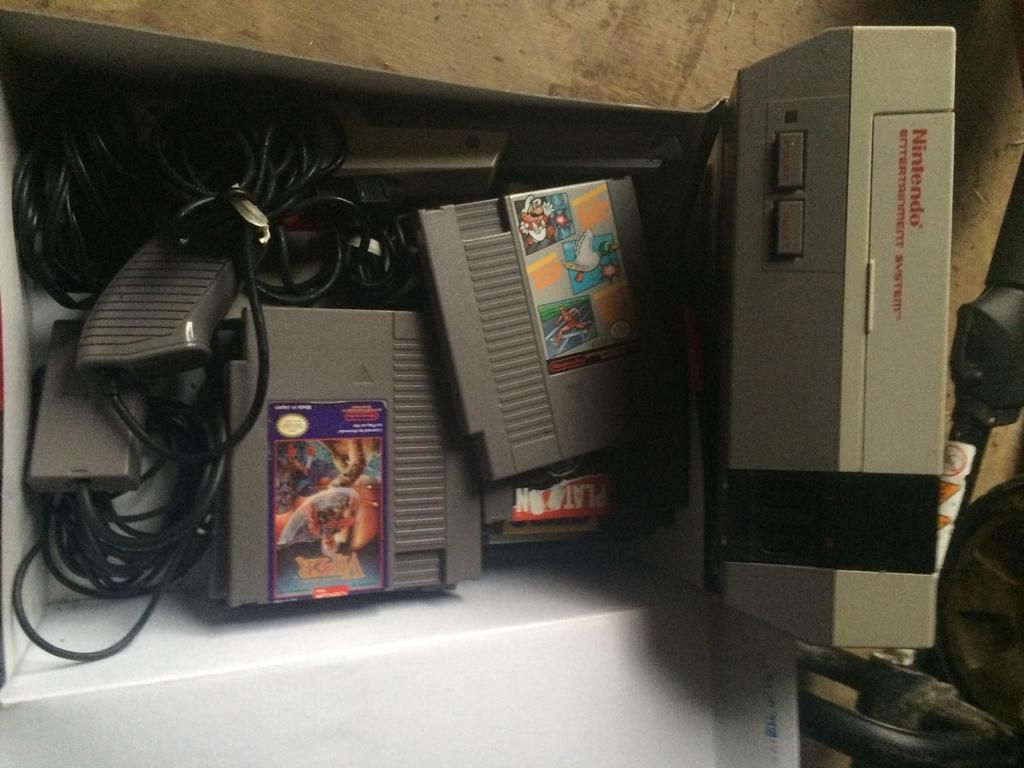 It was in those bins afterall!!!! It must've been stacked high enough to escape the storm surge & moved back to their house at some point.
My dad is sending me a photo of games only in a bit (a dozen or so). I have nothing "valuable" by collector in standards & I've re-aquired most of these... but it's not about that, it's much more valuable to me knowing it was mine as a kiddo!!!
My dad bought it new in 1988 as a gift for my sister & me when they really were tight on cash (of course I didn't know this). Many hours were spent as a family playing it. There are home videos of me in diapers playing Mario. This is what got me into this hobby. Happy to have it back.
Good morning today... Will post pic of games once he sends it over

---- update
Okay, my dad was driving through my part of SETX & swung by to drop off my NES!
First a visual what this bad boy survived.
Games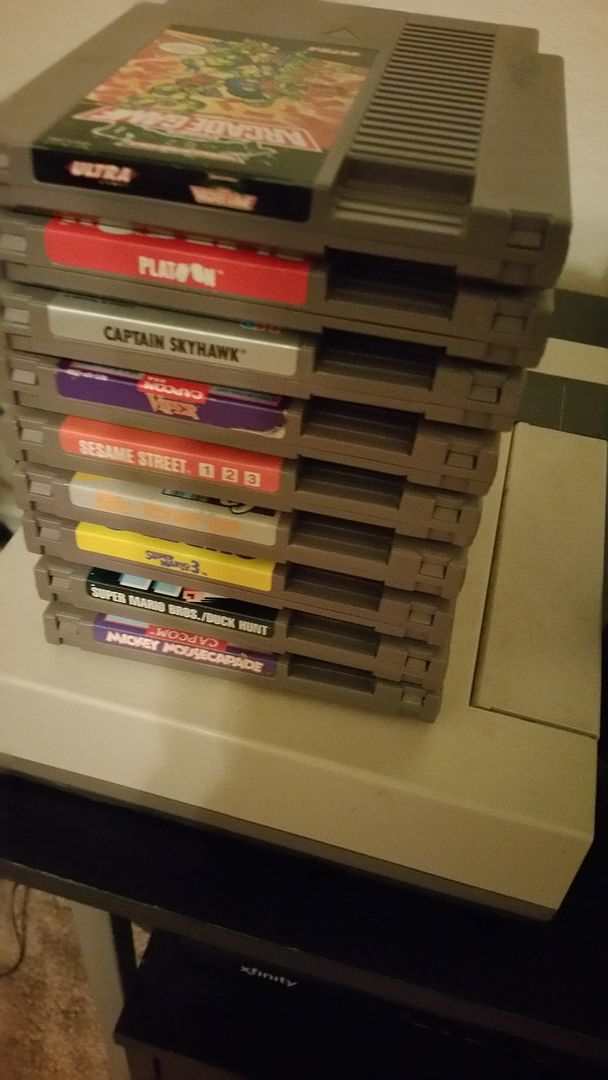 Pre-cleaning. Found a nickel inside. The spring was damaged & I'd use a nickel to hold the game down

8 years later...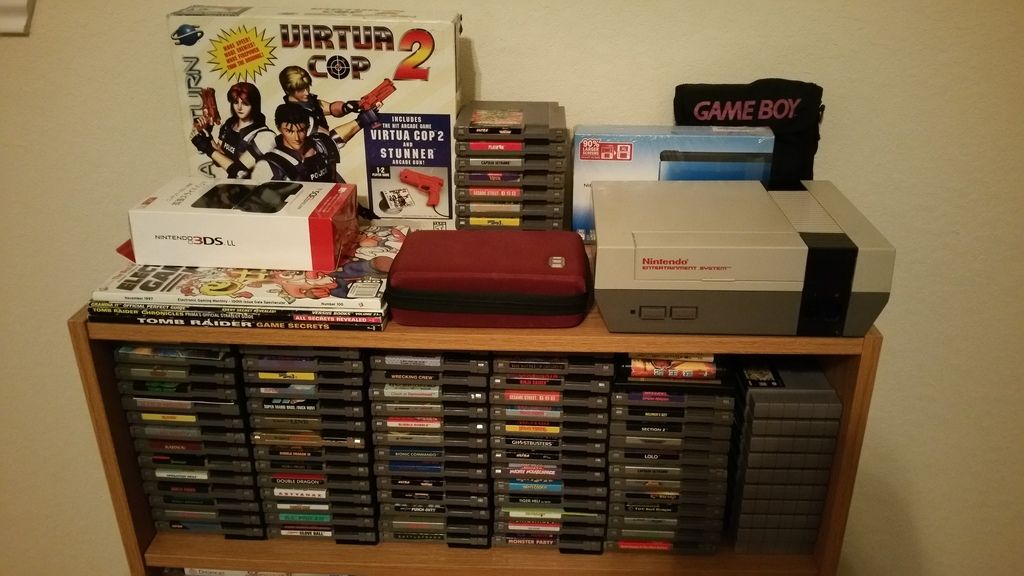 Going to keep my originally owned games separate so I don't trade them, etc.