1. Sly 2 Band of Thieves HD (PS3)
2. Black (Xbox)
3. Star Wars: Knights of the Old Republic (Xbox)
4. Super Mario Bros Advance 4: SMB3 E-Reader Levels (WiiUVC)
5. Galerians (PSX)
6. Shantae and the Pirate's Curse (WiiU)
7. TRAG / Hard Edge: Mission of Mercy (PSX)
8. Soul Blade (PSX)
9. Castlevania Circle of the Moon* (WiiUVC)
10. The Legend of Zelda Twilight Princess* HD (WiiU)
11. Mega Man 9* (PSN)
12. Mega Man 10* (PSN)
13. Dark Souls 3 (NG++) [PLATINUM] (PS4)
14. Mega Man 1* (PS4, MMLC)
15. Mega Man 2* (PS4, MMLC)
16. Mega Man 3* (PS4, MMLC)
17. Mega Man 4* (PS4, MMLC)
18. Mega Man 5* (PS4, MMLC)
19. Mega Man 6* (PS4, MMLC)
20. Doom [PLATINUM] (PS4)
21. Quake (PC)
22. Quake 2* (PC)
23. Ninja Gaiden Sigma 2 (PS3)
24. Quake Mission Pack 1: Scourge of Armagon (PC)
25. Quake 2 Mission Pack 1: The Reckoning (PC)
26. Quake Mission Pack 2: Dissolution of Eternity (PC)
27. Quake 2 Mission Pack 2: Ground Zero (PC)
28. Quake: Dimensions of the Past (PC)
29. Bayonetta 2 (WiiU)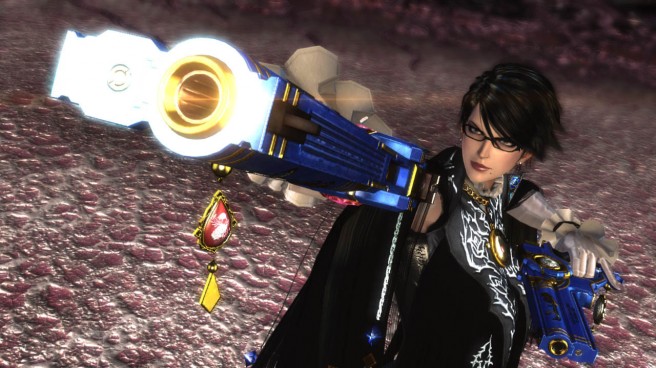 I beat Bayonetta 2 today as well.
I played Bayonetta 1 back when it was new and it didn't hook me in much, namely because the story was so silly and the pacing was bad... it's stylized like DMC (naturally being the successor basically) with you being rated after enemy encounters, but in Bayonetta that also tends to signal that a cutscene is coming next. So... the flow of the game wasn't very good to me. After ~5-10 minute gameplay portions, the control kept being taken away for cutscenes and shenanigans. That pulls me out of a game (took me weeks to finish Uncharted 2 for example).
2 dropped and everyone seemed to love it and say it was an improvement. Saw a lot of both games at a friends, so I was interested enough and luckily tracked down the U release that has both games earlier this year.
Long story short, after ranting about it in the unpopular gaming opinions thread for a bit... I can happily say that Bayonetta 2 worked for me and grew on me. The characters and story stuck out more and although I don't need every single level to be final boss tier insanity (kind of takes the wind out of you for marathons?), I kind of just paced myself and did a level a night off and on, or played more during this weekend and last when I was in the mood.
I enjoyed it enough that I plan to go through 1 again to see what I think.
A funny way to put Bayonnetta 2 is that it's Asura's Wrath with a good combat system in between the ridiculous story/cutscenes. That said, like I said in the other thread about these two, I still like Asura's Wrath story/characters etc way more than this. But Bayonneta still has a lot of charm to it. I kind of like the style of Vanquish and Metal Gear Rising more for Platinum Games comparisons, but Bayonneta 2 might be the best between these.
My friend once said Bayonetta was his kind of girl. I don't think she's my type, so maybe that's why these games don't resonate with me like they do with others. But I can't pinpoint my finger on it. I'm all for the badass confident female lead, but maybe it's the over the top humor that ruins it for me? My go to badass girl would be Ada Wong. Yes please. Just a funny nitpick haha... that said I still think as a character Bayonetta is pretty awesome.
I'd put this a little above Ninja Gaiden Sigma 2 which I beat just two weeks ago or something. There were things I liked about that more than this, but I can already tell Bayonetta will leave a better impression in the long run. That said, Bayonneta 2 still doesn't come close to Ninja Gaiden Xbox or Devil May Cry 1/3 to me. I wish this genre wasn't dead. I wonder if Team Ninja's Nioh will be an interesting merger of these hack n' slash action games with some Dark Souls elements.
I don't love it like some people do, but it's still pretty damn great and it's a shame this series didn't seem to sell much for Platinum. Another one would probably be pretty awesome. Guess there's always a chance.