Bringing some balance back to the force, this week's magazine is the Nintendo only Nintendo Magazine System issue 5.
As always this magazine offers several Game Boy reviews which are not always easy to come by.
The online articles that were selected from this issue are:
Reviews for Bionic Commando and Dig Dug, both on the classic Game Boy.
Followed by reviews for Super Star Wars as well as Cybernator which are both on the SNES.
Nintendo Magazine System - february 1993 (UK)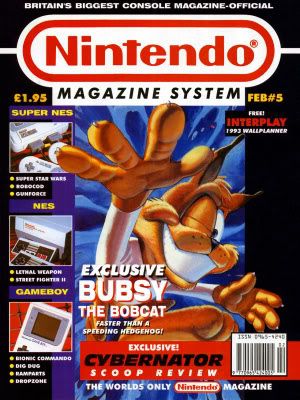 Bionic Commando
(Game Boy)
Dig Dug
(Game Boy)
Super Star Wars
(Super Nintendo)
Cybernator
(Super Nintendo)
As always, ENJOY!