Spoony's game room! U:10/17/16
Posted: Mon May 06, 2013 12:25 am
I recently completed my Licensed US Dreamcast library.
When I first started collecting this stuff I didn't document where/when I picked stuff up.
But from the time I have records, it shows that 124 of these games came from the Racketboy forums. That's over half of the entire library.
I live in a pretty small town and we haven't had a game store in 2 years (aside from Gamestop) and I only had to go to ebay/amazon for 27 games out of this library. That's amazing.
Thanks to everyone here who helped me put this together! Though selling me games, giving me the heads up on deals, or even just chatting about the DC with me! It's been a lot of fun and I look forward to digging into the homebrew library!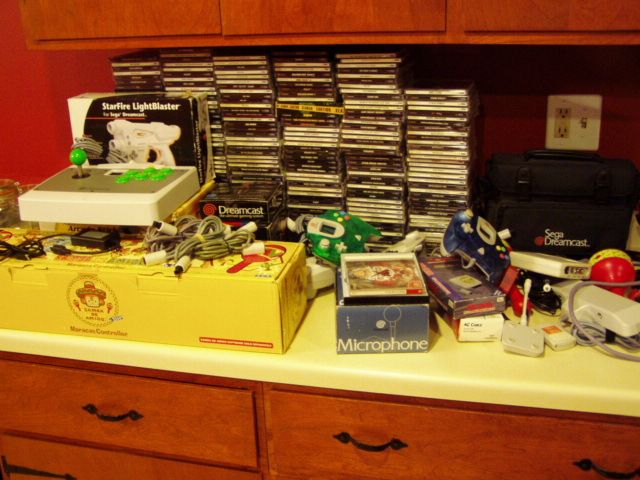 Software
Planet Ring With Microphone (PAL), Guilty Gear X (NTSC-J), CIB DC-X Import Boot Disc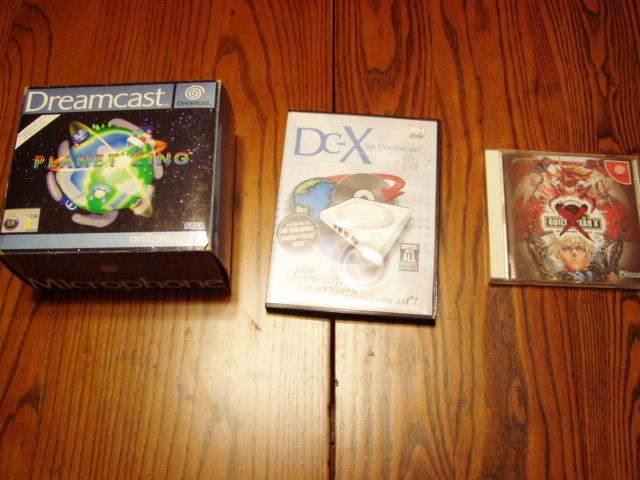 All official US releases. All original. All CIB.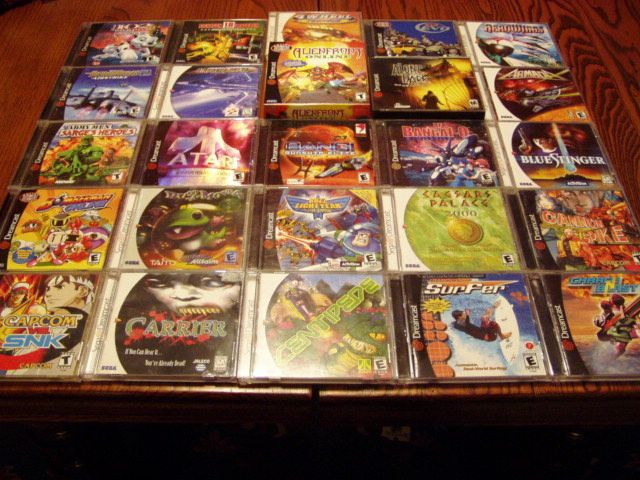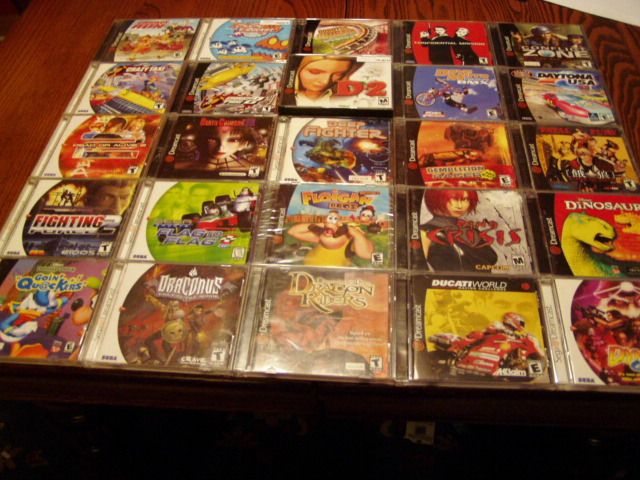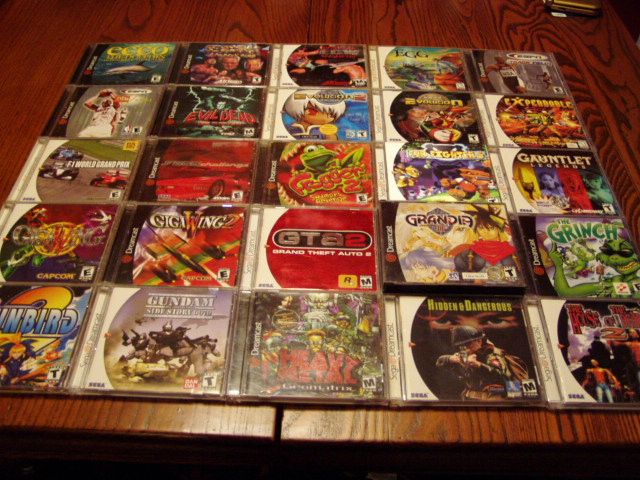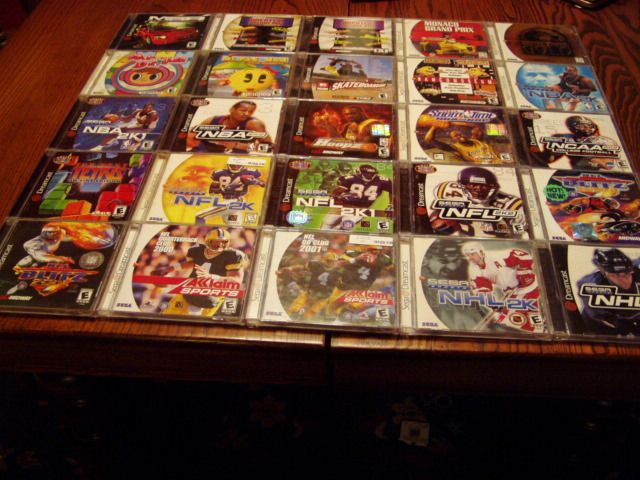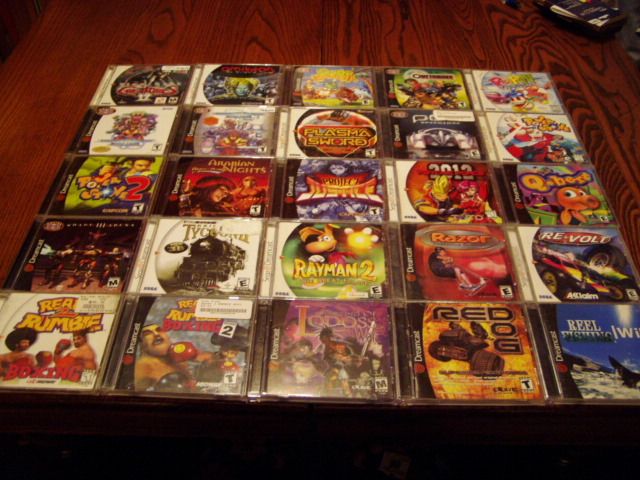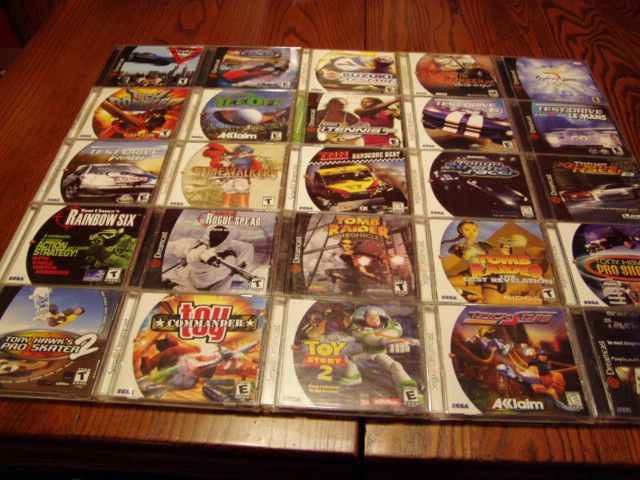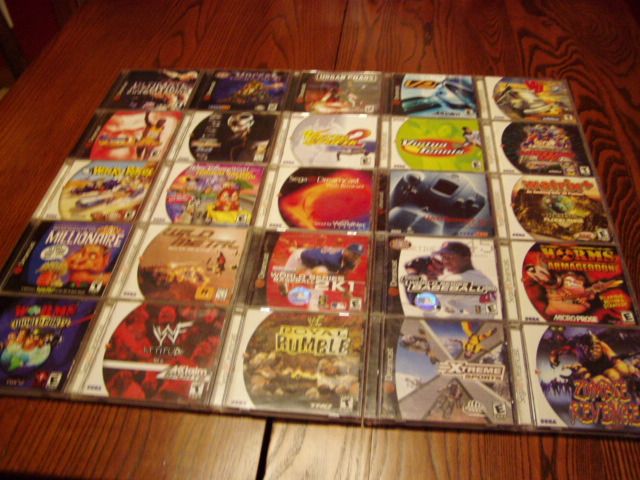 Variants, Homebrews and Demos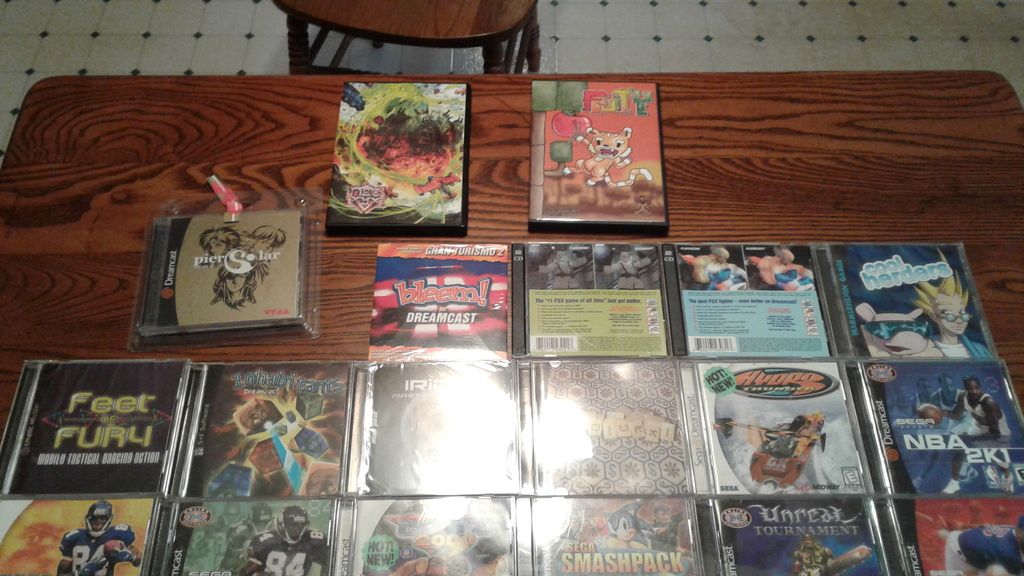 The Sonic Adventure next to Shenmue LE is the Sonic Adventure LE with the wrong manual. NFL 2K SAS has two different NFL seals on the manual. And Sonic Adventure SAS has two different tray arts
Most of the ODCM issues and demos
In their natural habitat: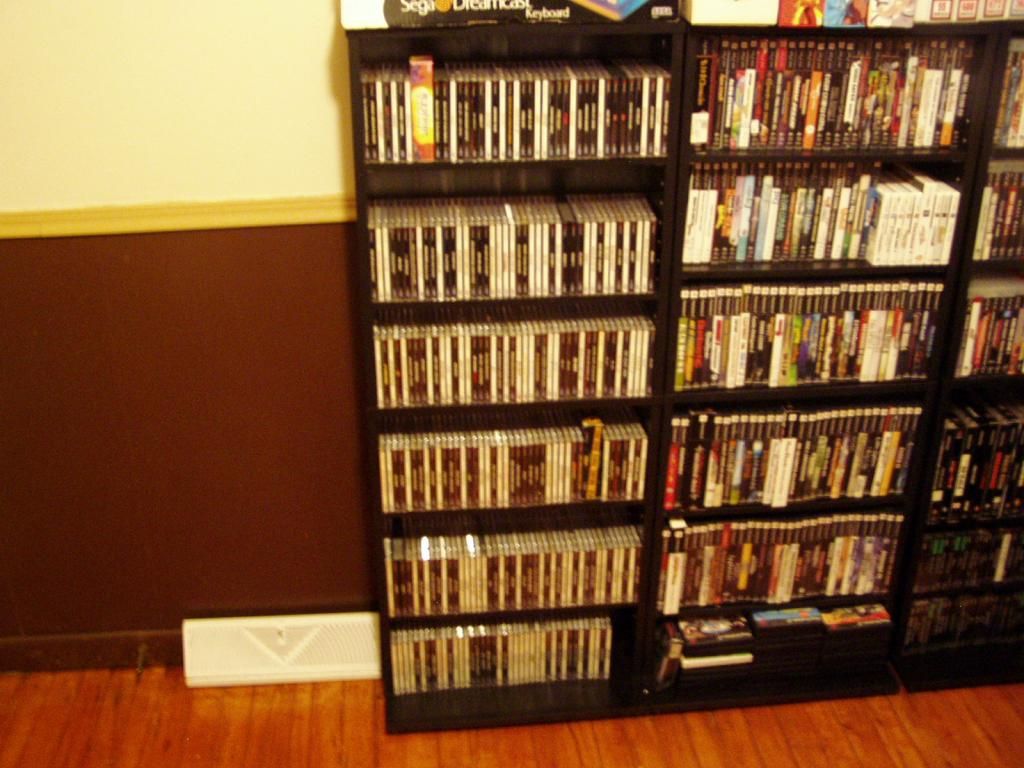 Hardware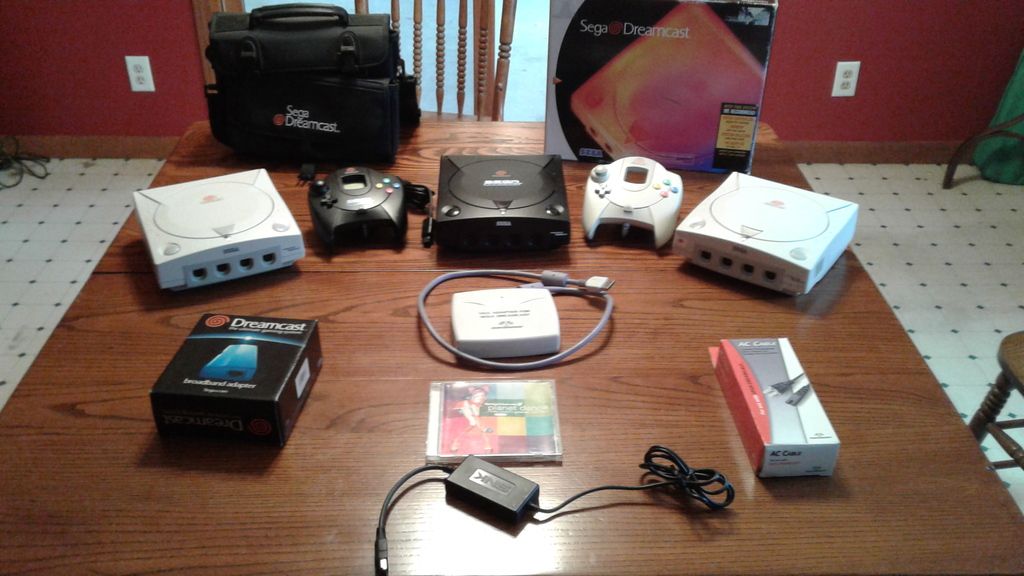 Boxed US DC, Sega Sports DC, JP DC, Boxed BBA, Performance VGA Adapter, CIB Performance AC cable, NGPC-DC Cable, and a weird promotional Space Channel 5 CD that has nothing to do with the game at all.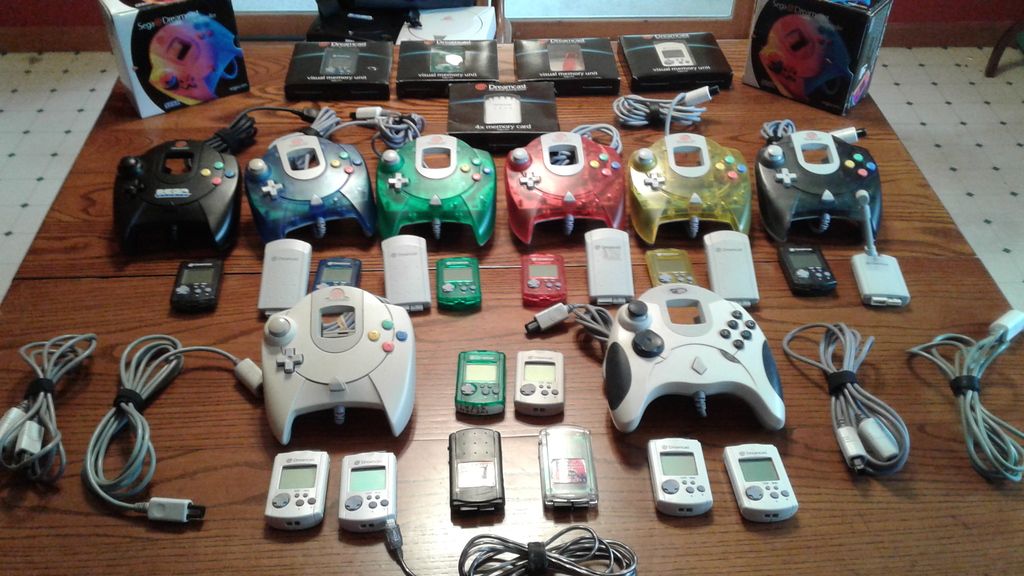 All official US controller variants, All official US VMU variants. Some odd 3rd party VMUs, the Madcatz Quantum Fightpad and four controller extensions.
CIB Samba De Amigo Maracas, Boxed Agetec stick, CIB Interact Light Gun, CIB Keyboard, CIB Mouse, CIB Total Control, Official Fishing Rod, Unofficial Maracas (They actually work very well), JP Dance Pad.
Old Post (4/7/14)