Games Beaten in 2016 So Far - 104
January
(20 Games Beaten)
February
(8 Games Beaten)
March
(8 Games Beaten)
April
(13 Games Beaten)
May
(6 Games Beaten)
June
(13 Games Beaten)
July
(7 Games Beaten)
August
(15 Games Beaten)
September
(8 Games Beaten)
October
(6 Games Beaten)
104. Gears of War 4 - Xbox One - October 18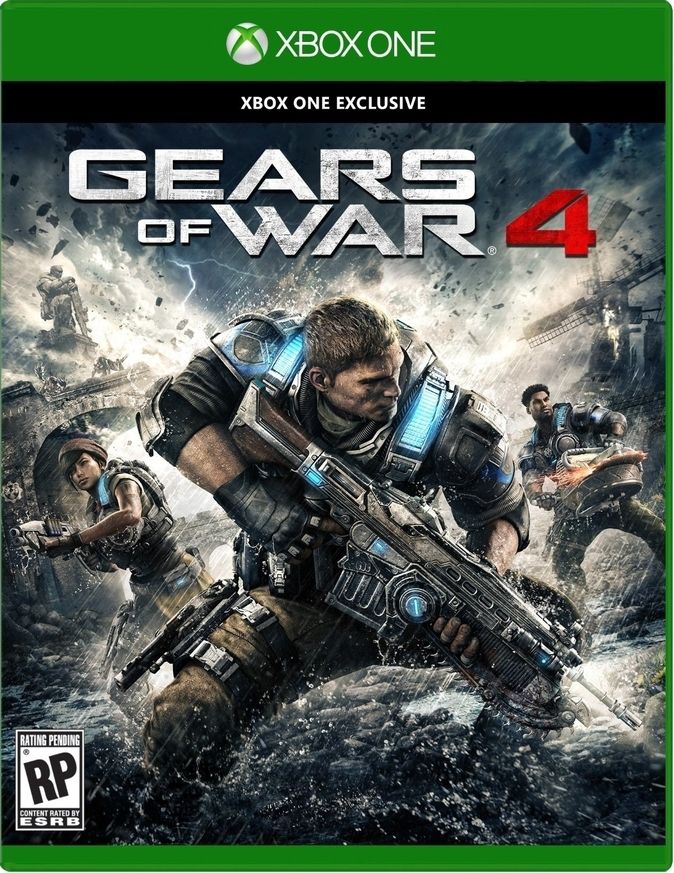 Gears of War is one of those precious few series that started off with a rock solid storyline, rode the wave of multiplayer-centric gameplay, and has returned to its roots by reinvesting in plot. As a longtime Gears fan, it makes me extremely happy to see this fifth installment (despite the name) return to its story driven roots and give us a glimpse of what transpired after the events of Gears of War 3.
Gears of War 4 takes place around 25 years (IIRC) after the events of Gears of War 3, and while series protagonist Marcus Fenix is not the playable character in this game, his son, JD, is. Of course Marcus and even Cole and Baird make appearances in the game, but the story really revolves around JD and his friends, Kait and Del. I'm not going to talk too much about the story because I don't want to spoil much, but I will say one thing to maybe put a few fears at ease. When I first started playing, my fear was that Gears of War was going to do what Halo did with the Forerunners in Halo 4 and what Stargate SG-1 did after the defeat of the Goa'uld - make some bullshit enemy out of nowhere because oops, we beat the bad guys and suddenly have no antagonist. Worry not, fellow Gears fans, such shenanigans do not take place here. I won't say more than that since learning who your enemy is is one of the mysteries of the game (although it's really easy to figure out from early on).
The core gameplay is exactly like you remember it. They've changed almost nothing from the original formula, and that's a good thing. A few control tweaks here and there, but if you're familiar with the control scheme of the first four games, you'll have no problem jumping right into this one. The visuals are great (as one would expect from an Xbox One first party title), and the audio design matches the quality of the visuals. Background music never steals the stage from the action on screen, but it complements it nicely. Sound effects don't drown out the dialogue during gameplay, something I've noticed becoming increasingly common these days (or maybe I'm just more cognizant of it, idk).
Truthfully, though, what I probably appreciate most about the game is not the visuals or the narrative or even the gameplay. What I appreciate most simply because so many games cheap out on this is the voice acting. The voice casting was really top notch for Gears 4, delivering dialogue with enough quality to help you really get sucked into the story. While he's not, and I could tell he sounded a little different, I spend most of the first chapter or two of the game convinced that JD was voiced by Nathan Filion until I broke down and Googled it. It's probably just my Firefly fanboy coming out, but Nathan Filion totally could have voiced that character and done an outstanding job. Then again, I think Nathan Filion would do an outstanding job voicing any character.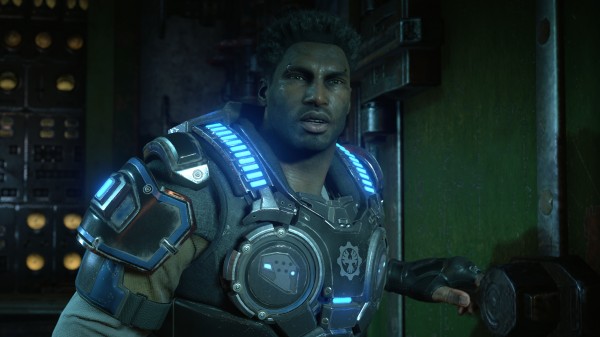 Let's face it - the Xbox One doesn't have many exclusives. Gears of War 4 is one of the few that really shine, however, as a reason to own the console (assuming you don't do your gaming on PC). I've only played around a little with the multiplayer (since we all know I'm a single player focused gamer), but I thoroughly enjoyed the 8 hours I spent with Gears of War 4. I definitely recommend it to anyone with an Xbox One.