Up and running! Thanks to everyone who supplied parts and advice. Using a nextvision n6 to convert the signal. And the monitor is custom modded to rotate. bought a .98 box of wood screws and 4 inch lazy Susan ball bearing turntable for 3.49 at Menards. A little bit of drilling and scrap wood added to the mix and I now have a fully Ro-TATE-able monitor. It also still tilts up and down. Pretty pleased with the outcome.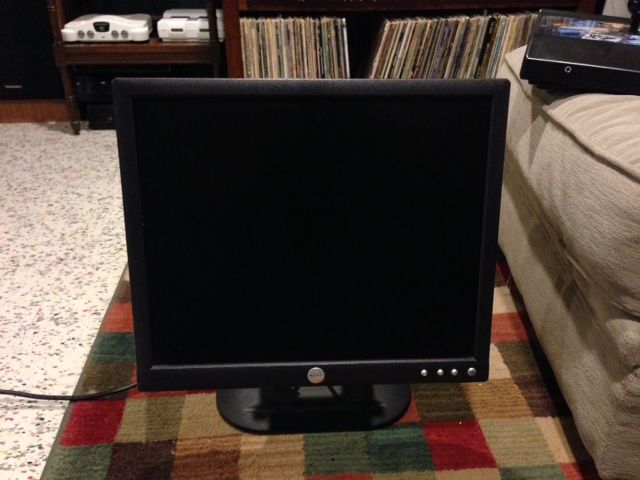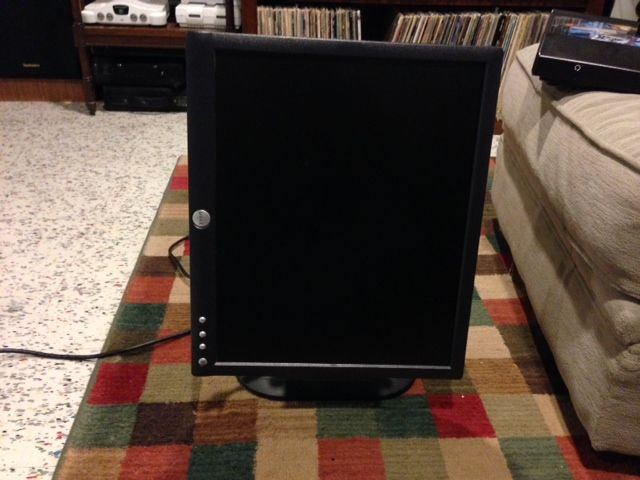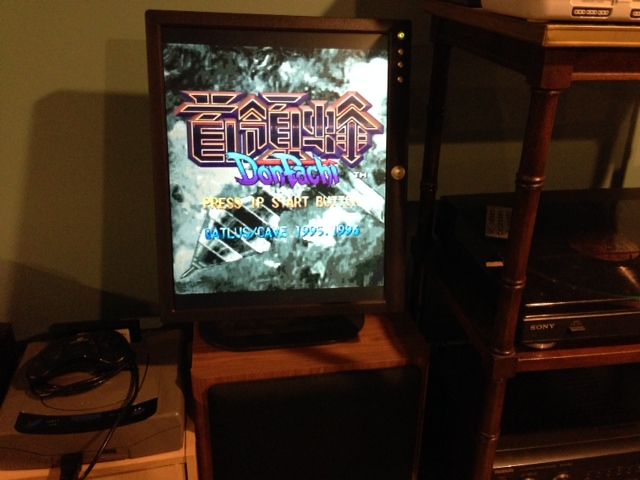 Everything below here is from the original post... It's all been addressed already in the following posts. Just updating progress with the above pics.
I've searched around a bit trying to find some info on setting up a TATE screen. I understand how it all works I think, my question is more specific to my monitor.
I have an older dell 19 inch 5:4 LCD with a VGA input.
Display type: LCD / TFT active matrix
Native res: 1280x1024 at 75.0 Hz
Pixel pitch: .294 mm
Bright: 250.0 cd/m2
Contrast ratio 500:1
Color support: 16.7 million colors
Response time: 16 ms
Vertical refresh rate: 75Hz
Horizontal refresh rate: 80Hz
Interface: 1.0 VGa - 15 pin HD D-Sub (HD-15)
Is this screen worth using for this? I like it because with a few pieces of hardware, I think I can modify the existing stand to rotate AND most importantly, I already own it.
My real question is what is the best way to convert the signal from my system (at the moment I plan on it being my saturn to play donpachi) to the monitor? I have seen a number of rca/s video in to vga out converter boxes. And a lot can be picked up for around 20.00. Are these things any good at converting the signal?
Thanks
Here is a link to what I'm talking about.
http://www.aliexpress.com/item/Wholesal ... MwodgzYAKQ