I've been posting these on a different forum, but I thought I might as well share them here too. Racketboy already has its 'Hidden Gems' articles, but what about those games that, well, aren't exactly gems?
Ratings Guide:
* = Unplayable dreck (e.g. Divine Sealing)
** = Dull. Might be worth a credit or two, or for comedy value (Zero Wing)
*** = Decent enough to play to the end, but possibly not much replay value after that (M.U.S.H.A.)
**** = Quality game that you'll play again (Darius Gaiden)
***** = the chances of finding a 5-star game among this lot are vanishingly small, but let's assume it's a possibility (Armed Police Batrider)
STTF #1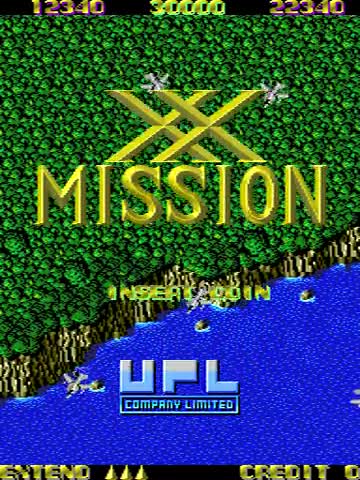 XX Mission
(UPL, 1986)
http://youtu.be/RUP8NF_DZ6w
I played it in Standard 3:4 ratio but for some reason it recorded in Pixel Aspect 3:8 ratio. Yes, I'm incompetent (you'll probably need to expand it to fullscreen to see anything). Anyway, UPL have at least one good shmup to their name, but...XX Mission isn't it (it's Omega Fighter). It looks like something knocked up in a day by someone using the Shoot-Em-Up Construction Kit on the C64. You spend a full minute shooting nothing but ground targets, then another minute shooting nothing but air targets. That's what I call level design right there. The ground turrets are also liable to snipe you from behind, even after they've left the screen. Nice. Also, check out the invisible snipers in the trees and water at 5:40.
Another thing you'll notice after a while is that you can't move all over the screen. If you're trying to dodge the planes at 7:40 and move up, you'll hit an invisible wall about 3/5ths of the way up the screen. Awesome.
Rating
: *