Game Characters & Celebrities
Posted: Wed Aug 31, 2011 1:05 am
After playing Double Dragon for the past few days, I couldn't help but notice so many similarities between game characters and celebrities that look like them.. Aren't there websites dedicated to this sort of thing, (dogs who look like people, people who look like _____, etc..)?
Any other gamers come across a character in a video game that looks like a celebrity? Or is there a celebrity that you think would play a certain game character perfectly?
Here's what I thought of while playing Double Dragon on NES..
Abobo

Bolo Yeung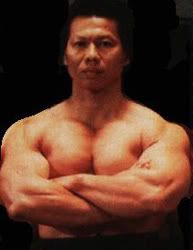 Bolo (guess the game designers thought so too!)

Danny Trejo
Goon (DDII)

John Cena
Uncanny resemblance, if you ask me...