Together Retro - June
Posted: Tue May 08, 2018 12:36 pm
Alright, folks, it's time to start voting on June's Together Retro theme! As I have been tasked with this endeavor, I have chosen genres that I will absolutely have a blast with, and don't take me out of my comfort zone at all!

8-Bit Platformers
Anything with a 8-bit main processor is fair game! Specifically, this should revolve around the third console generation, and also include derivative systems like the Game Gear (effectively a portable Master System). Of course, the feature attraction of this set will be the NES, which has a collection of some of the greatest platforming games ever. If it has jumping and platforms, it counts. I am currently debating whether to let the TG-16 in. Sure, it sports a 8-bit main CPU, but also has a 16-bit GPU and was marketed primarily as a 16-bit system. I'm leaning towards no. The only reason I don't call this "third generation" systems is to try to squeeze the Game Boy in, which has some unheralded but fun platformers as well. If folks want to include PC gaming in the form of the ZX Spectrum, Amstrad CPC, and C64, I am open to arguments for or against.
Pre-Halo First-Person Shooters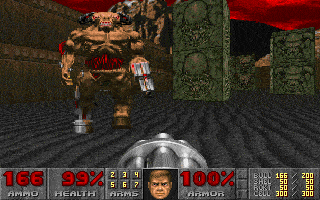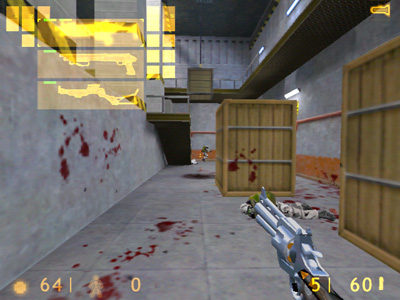 For better or worse,
Halo
brought a sea change in the FPS arena. It changed many structural mechanics popularized by
DOOM
and its ilk, and even some others popularized by
Quake
or
Unreal
. This is a category that I actually have the least experience in, but I have had a blast with
DOOM
,
Dark Forces
, and similar games. I also expanded this up to
Halo
so I could slip in some classics like
No One Lives Forever
.
Action-RPGs
This one speaks for itself! Do you like action mechanics in your RPGs? Does turn-based just not do it for you? Vote for this category! For the purposes of this theme, I am also including
Zelda
and
Zelda
-likes in the conversation, even if they do not strictly contain some mechanics of RPGs such as leveling or shops.
Fan Translations
Those of us who have been in the emulation scene for a long, long time have watched as seminal classics have slowly been made available through the work of dedicated fan translators and hackers. Some of this work even rivals the quality of legitimate releases (see: much of AGTP's work,
Mother 3
). If the game has a fan translation, it is fair game!
Beat-'Em-Ups
Perhaps the most repetitive genre in this list, but nonetheless entertaining if executed correctly. Much of the best of this genre resides in the arcades, with classics like
TMNT: The Arcade Game
,
Double Dragon
,
Alien vs. Predator
,
Final Fight
, and so on. There were also great ones for console as well, like
Final Fight 3
,
Streets of Rage 2
,
Mighty Final Fight
,
The Ninja Warriors
, and more. All forms of beat-'em-up, whether belt-scrolling or single-plane, are in play here, which means games like the aforementioned
The Ninja Warriors
,
X-Men: Mutant Apocalypse
, or even
Kung-Fu
on NES work.
Alright, folks, there's the choices! Get to votin'!