Okay, so I think I used like 100 continues last night (not sure actually, as I didn't count or anything), but I FINALLY beat the game on normal with Duck King (yes I played through with controller 2 which currently has a Saturn controller adapter used to much enjoyment):
Check out my color edit.
Here's the lame one screen ending: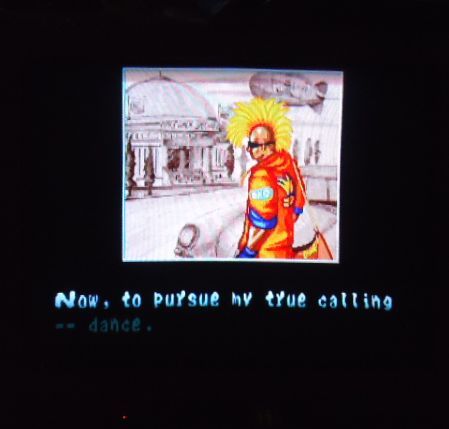 But at least the mock fights afterwards (during credits) are amusing.
I just get like that sometimes where I just keep continuing until I can beat a character.
Andy and Axl gave me the most trouble (I almost gave up on Andy, as he was the last regular fighter I came up against.
I still can't do Duck King's desperation attack with any consistency (and even when I pull it off, I usually end up losing), but his other moves are effective enough.
Krauser is actually a very fun boss to fight; doesn't suffer from SNK Boss syndrome at all.
So, I played through with a favorite character (Kim), and learned a new one (Duck King). I think I've fulfilled my quota for the game this time around.