I've seen this before.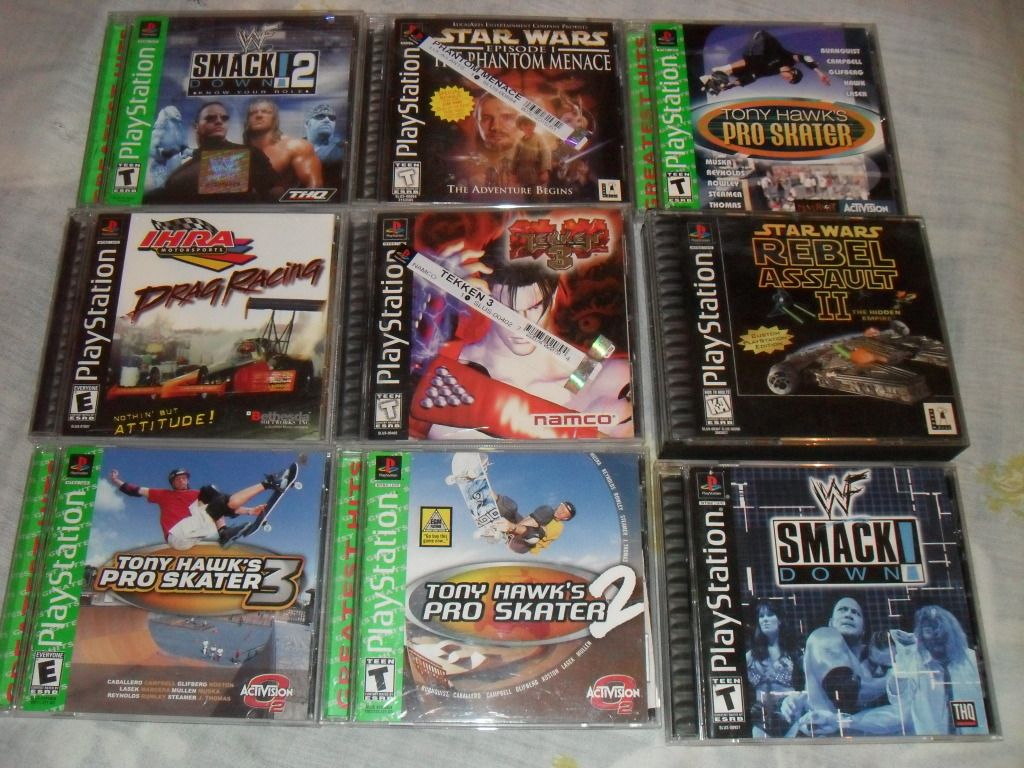 See right there with Tekken 3 and Starwars TPM?
Why would the previous owner save the stickers?
I've seen more of this on some games that I've come across and some DVD's that i've picked up along the way.
The previous owner has saved the stickers and placed them inside the dvd case under the manuals/dvd title sheet. Now stuck on the inside plastic.
When bought new, its annoying to remove them, and sometimes they pull the plastic. Or leave a sticky mark. But whats the point in saving the meticulously intact sticker?
Is the sticker an important part of the gaming experience? Are they just saving it in case they want to return it later? Or is it something more devious? Like for repackaging? Or is it another aspect of OCD gamers?
Can this be compared to the way JP games have the Spine Card? Should it be compared? Or be its own thread?
why do you want a Spine card?
I know some of you dont think an import game is truly complete without one.
Could the same be said for the lowly sticker?
Are you guilty of the same?
Take a picture of your Katamari ball of label stickers

thoughts please......