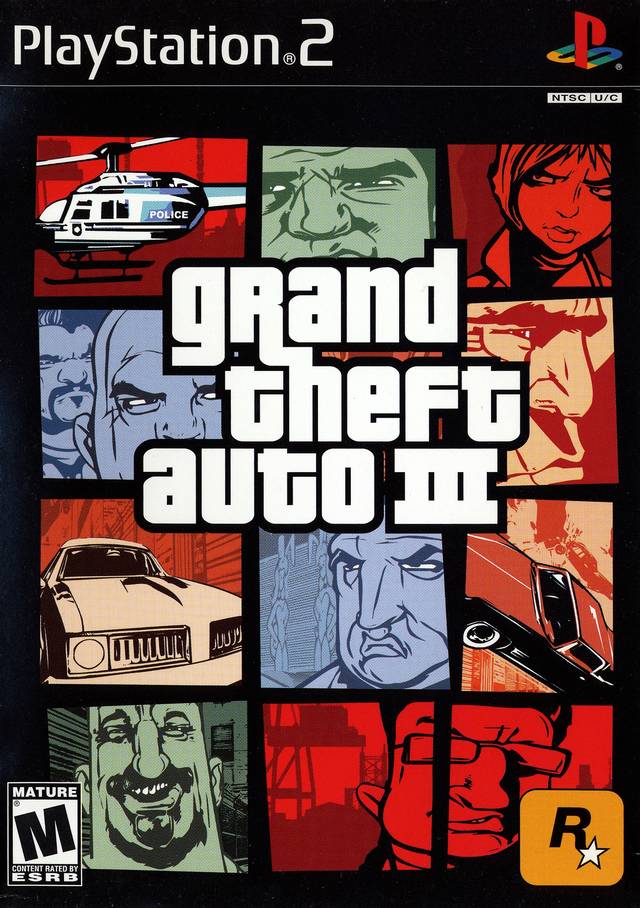 I got my PS2 for Christmas in 2001. I'll never forget the first two PS2 games I got for myself. I traded in a bunch of stuff at Funco Land to put toward the purchase of Agent Under Fire and Grand Theft Auto III. Of course, this was during the
Great
Memory Card
Shortage
, during which a memory card was impossible to find. There simply were none anywhere.
So for a while, I owned GTA3 without a memory card. I would sometimes play the missions, but I never wanted to play too many missions knowing that I couldn't save my progress. There was one time I was getting a ride to the mall, I vowed I wouldn't leave the mall without a memory card. So I left my PS2 on, thinking I could come home with a memory card, pop it in and finally save my progress. LOL, well, nope. I think I left my PS2 on all day that day, getting as far in the story that I had up to that point, not wanting to shut it off and lose my progress.
I don't know how many weeks or months I owned GTA3 without having a memory card, but of course being younger it felt like forever. So I would ignore the missions the best I could and just enjoy the sandbox nature of the game. I think that's what really drew me to the game anyway. Sure, there was the cutting edge violence and language. Know one had every seen a game that you could run someone down in your car, get out and take their money, then bludgeon someone with a baseball bat just cause. But it was done in such a comical way. When you ran someone over in a car, it made a cartoon squish sound. And even when you were beating some one with a bat or gunning them down, it was kinda of cartoonish. From the weird and quarky things people said on the streets, to the cavalier attitude the game had toward physics. And the cut scenes were like something out of Goodfellas, but totally self aware.
So I would just roam the streets of Portland, being that I couldn't unlock the rest of the city. By the time I finally got a memory card, I knew the streets of Portland as well as the streets in my own neighborhood. I knew where to find a ton of hidden packages just off the top of my head. I played the game for what seemed like an eternity before I finally unlocked Staunton Island. Then my mind was blown. Holy shit, there's another island and it's BIGGER! There's tons of new vehicles that I've never seen before. And yet another island that will have to be unlocked.
It wasn't long before Vice City came out, but I mostly ignored it because I was so invested in GTA3. There was just so much to in the game, and I wasn't any where close to doing it all. I rented Vice City at one point. It's technically better. Motorcycles and whatnot. It might even look and play better. By why is the player character talking? That was perhaps the coolest thing about GTA3. The silent protagonist. Like Sonic the Hedgehog. But he's got a black leather jacket and his hair is slicked back like James Dean.
I never really bonded with another GTA game since then. I eventually picked up a copy of Vice City, but I never played much of it. I completely ignored San Andreas. I played through GTA4 when I first got my PS3, but I didn't enjoy it nearly on the same level as GTA3. But I just finished playing through the HD GTA3 on PS4, which was the first time I've played it in years, and I had a blast. The camera sucks, and the fact that you can't control seems archaic. But I still had a blast. I couldn't believe that the second I heard each song on the radio for the first time in years, that I instantly remembered them explicitly. Like, these might have well been songs that were on the radio in the real world while I was in high school.
Anyways, just thought I would share.