GunCon 2 RCA Splitter Replacement
Posted: Sat Nov 28, 2015 1:22 am
I just recently got some GunCon 2's for a nice price, however, their missing this cable to connect them to the CRT.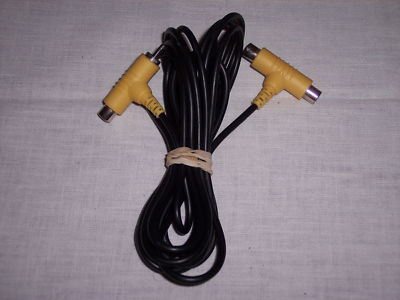 Basically, the two female ports on the right is where you plug your GunCons, while the male bit at the left plugs into the TV. Then you piggyback the PS2's composite cord (or the green cable of component) into the back of the male that's connected to the TV.
(here's a video demonstrating)
https://www.youtube.com/watch?v=828YXPfUCK8
As far as I can tell (by eye balling it), this is just a three way Y-Splitter. Couldn't one just couple two of these splitters together to get the same effect?

Does the above sound correct or does the the extra cable do allot more then just "merging the signals"?
I would greatly appreciate some feedback. I would imagine someone out there has replaced one of these cables at one point.