I think this series is worthy of discussion!
Here's a list
of games in which Yoshi takes the lead.
Yoshi has had a few spin-off games, such as Yoshi's Cookie and Yoshi's Safari, but I like to think he has a "main" series much like Mario does. They would be:
Yoshi's Island (SNES)
Yoshi's Story (N64)
Yoshi's Island DS (DS)
Yoshi's New Island (3DS)
Yoshi's Woolly World (Wii U) [
dedicated thread here
]
Yoshi's Crafted World (Switch)
Let's get one thing out of the way... Super Mario World 2: Yoshi's Island is a sequel to Super Mario World by title only. Much like how Wario Land: Super Mario Land 3 is really the first Wario Land game, and not really the third Mario Land game.
I first played this game on a rental from Blockbuster. I remember being upset because I thought it was going to be a true sequel to Super Mario World, and that is what I was excited for. So for that reason, I kind of hated the game for a while. Years later, I realized that the title is bogus and it's really just its own game having nothing to do with Super Mario World. At that point I could finally enjoy it.
It's definitely one of the best platformers on the SNES. Top 5 for sure. And the art style is still beautiful to this day, and definitely one of the nicest looking games on the console. The music gets stuck in your head. It also plays very well. But for some odd reason I've never beaten the game. I have an original cart that I got pretty far in. Then when the Sd2snes got an update to play Super FX games, I started a new file with
this hack
to remove some of the annoying sounds. But again, I didn't finish the game. I really do like it though.
Yoshi's Story is another game in the series that I first played on a rental from Blockbuster. I actually got really far in the game, not realizing how short the game is. Years later I picked up a cart, but I never got around to playing through this one again. I have found memories of it, so I'm interested to see how I'd feel about it today. This one seems to take a lot of negative comments.
I actually didn't realize Yoshi's Island DS was its own game until recently. I thought it was a port of the SNES game. That said, I haven't ever played it.
This one I did pick up, but never finished. Seems to play just as good as the rest, I'm not sure why I put it down.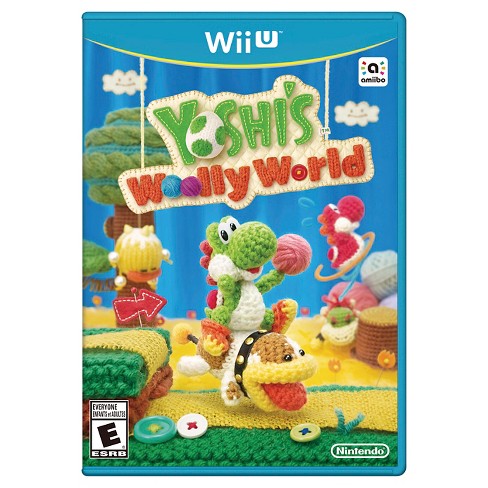 This one seemed a little weird when it was first released. Take Kirby's Epic Yarn and Mix it with Yoshi's Island. But it works, and it's just as fun to play as the rest of the games in the series. Although... I've never finished this one either!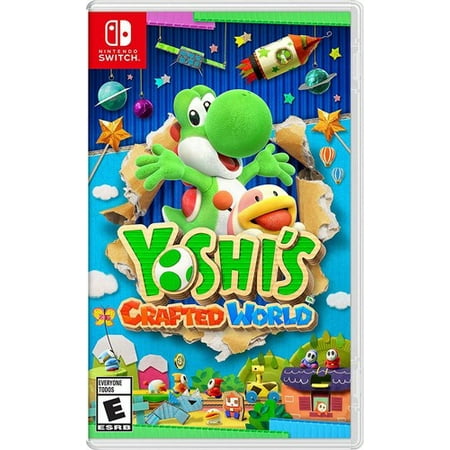 This one I picked up, but haven't gotten around to trying it yet. Anyone play this one yet? Thoughts?
________________________________________________________________________________________________
I haven't played many Yoshi spin-off games. I checked out Yoshi's Safari when I briefly owned a Super Scope. Are any of the other spin-offs worth playing?
I love how Yoshi use to pop up in seemingly random places. Like in Donkey Kong Country 2, he was one of Cranky's Video Game Heroes.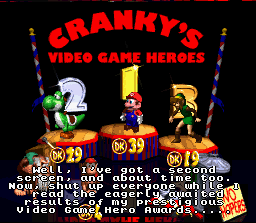 Or in Super Mario 64. I remember when the game first launched, a lot of people were hoping Yoshi would be in it. You play through the entire game and there's no Yoshi. Then you find him on the roof and he's just chilling like, "Oh, hey, what's up?"
Anyone else a fan of this little green dinosaur?