Last weekend I saw something of a unicorn at an auction. At the end of a line of rather lackluster multicades and driving games I saw it. A Nintendo Vs Cocktail/tenttop cabinet. I had never seen one before, and I have followd the VS series since the mid 90s with a bit of feverence (I am a Nintendo fanboy after all). Well I got it after most of the other attendees noticed it didn't have its keys – therefore pretty much worthless in the real arcade world, but to some like me it was perfect. My group actually had a nice haul of three: Jesspanda (whom you don't remember being mentioned in the Pacman Vs article as the founder/head of Momocon) picked up an Econofloss cotton candy machine, while another friend got a Marvel vs Capcom exhibition cab.
It does need work, a lot less than initially thought, but I thought yall might like a gander at my new toy/birthday present. I figure once I get it fixed up I need a Vs Dr Mario and a Vs Super Mario Bros pcb to go into it over the two Vs Baseballs, though Vs Ballon Fight wouldn't be bad either (hence my topic in buy/sell)
Now to the pictures: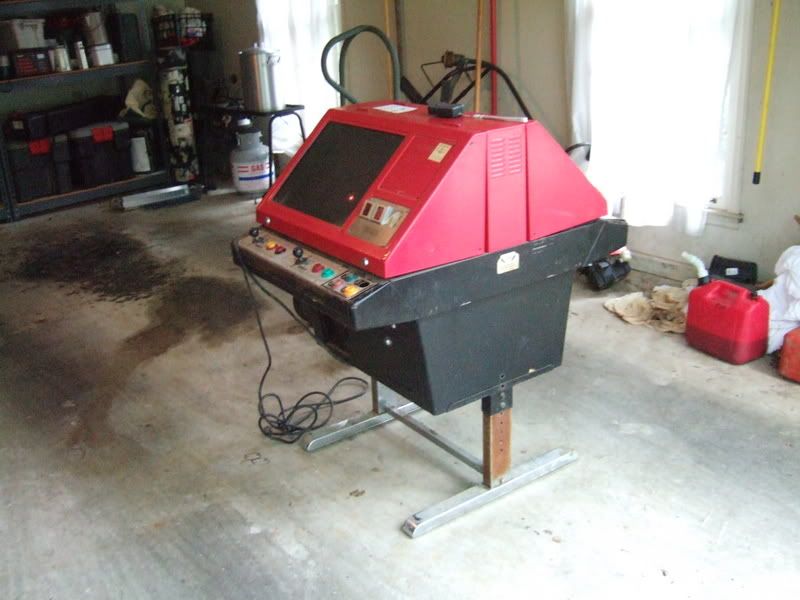 Ill update as I go along, that is if yall care. As you can see it needs paint and the rust needs to be removed. What you cant see is that all of the buttons need to be replaced, the sticks cleaned and recalibrated, and the coin mechs removed/cleaned up. At an hour a night I anticipate it being done by September.