Hi all,
I got some new 3DO games yesterday, so I decided to test them. However, my 3DO did not want to comply.
Previously I've had issues with the sound on my 3DO, with the sound getting very quiet and muffled over time, which I put down to a faulty capacitor.
Last night however, I was having issues with the power on my 3DO. The first time I powered on the console the power light went red, but then refused to go green to show the system was working.
After messing with it a bit, it powered on as normal. However, after powering it off between games it would sometimes need to be turned on and off a few times before it would respond and power on properly.
Eventually the power cut out completely as I was playing a game - the console just died totally. It won't turn on at all anymore. No lights show turn on, no disc spins - it's completely bricked.
I opened the console to take a look (and to rescue my disc which was now trapped) and I noticed a lot of sticky gunk of some sort around the power unit (or whatever the thing is called the plug goes into!).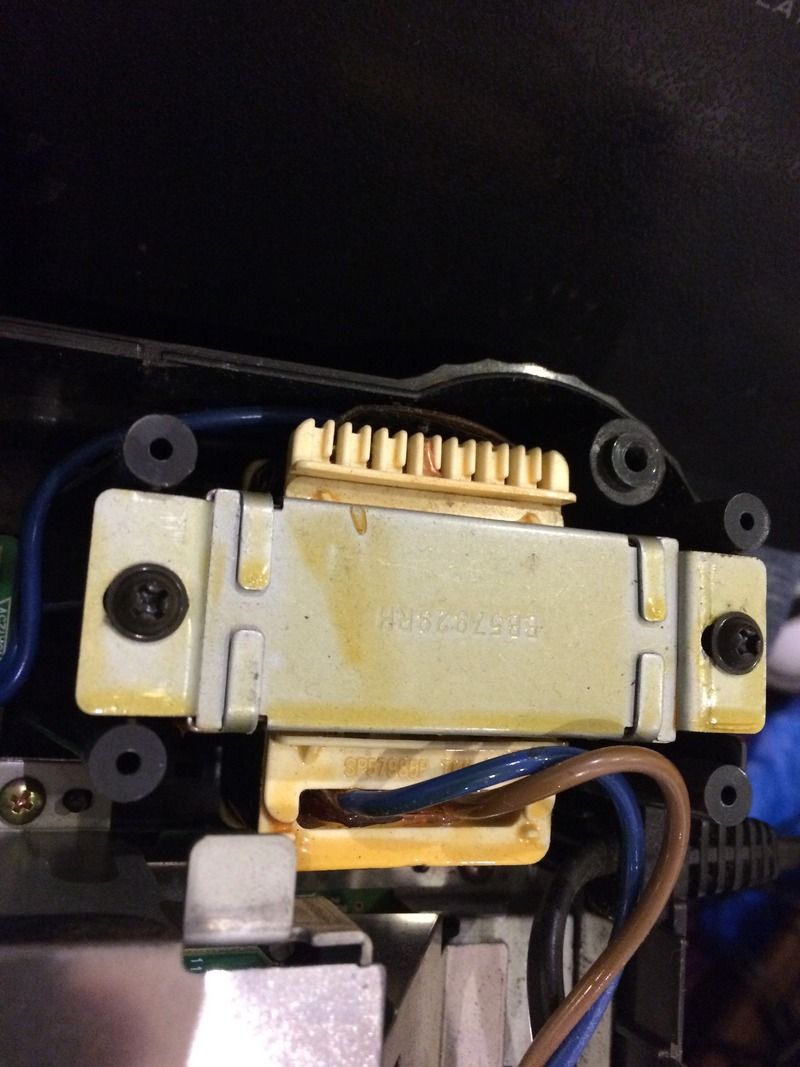 I also took the opportunity to check the capacitor for sound just in case - assuming I got the right one, there are no visible signs of leaking, so is it possible my previous sound issues were due to power issues too?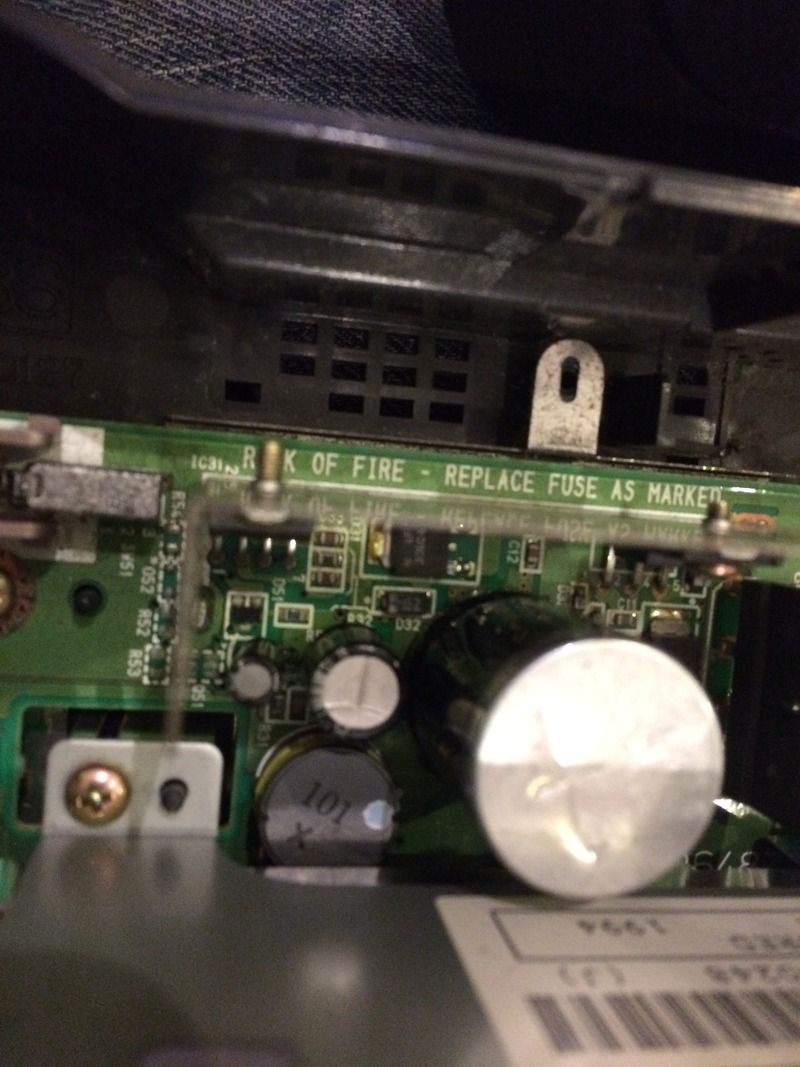 I suspect this isn't going to be something I can fix, but any suggestions are welcome!