Let's talk about Grandma's Boy and the canceled xbox 360 game Demonik …. Yeah, that's a real game… with trailers and gameplay footage.
This will thread obviously contain some spoilers to a 2006 stoner comedy. This is likely news to most who watched the movie and thought this was a fictional movie plot point.
Demonik Game Trailer:
https://www.youtube.com/watch?v=vWG6sNRJSxU
Demonik Gameplay Footage:
https://www.youtube.com/watch?v=0b5TI_Z6eRg
The main protagonist is developing this game within the movie. The original xbox is featured throughout the movie as the console the main team is developing for. That's right… you have a stoner comedy centered around video game development. You'll be hit with many video game references from Halo multiplayer to DDR, to Frogger, to Intellivision Lives. Demonik lies at the center of it all. They eventually show Demonik being released, in an original xbox game cover, but it was really planned for the 360.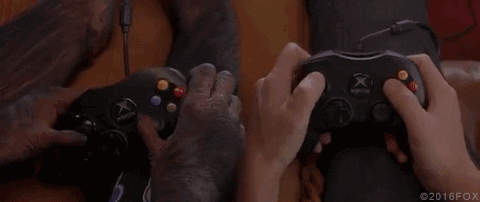 The developer was
Terminal Reality
. I don't think it's a coincidence you see Blood Rayne 2 posters during movie, which they also developed. Unfortunately, Majesco went bankrupt before publishing this. Reportedly due to Psychonauts not performing well although I didn't fact check that.
As you can read here… wait Clive Barker…yup from Candyman and Hellraiser… was involved & there were even Demonik movie talks… this just gets weirder:
This movie is an odd mix of…. Adam Sandler crew meets Seth Rogan crew meets geek culture movie. I have some weird college time nostalgia for it, but it just works. As a video game fan, you'll have fun with it.
Thoughts on the movie? Did you know Demonik was a real game? Would you have liked to see it based on footage? Hopefully this was a fun bit of video game history.
100% no shame... I have circa ~2008 college, nostalgia glasses for this one. I was drinking beer, playing Halo, & watching the Grandma's Boy DVD on my 50" HD projection TV on a 360... with my GF now wife, Mrs Jago. I'm classy like that. Good times.

Shameless RB plug:
I bet if you enjoyed this thread… you'll also enjoy my Video Games in Veronica Mars TV Series – List thread as well:
viewtopic.php?f=15&t=48243